The Best IPTV Android Apps
If you have just recently discovered the magic of using IPTV services on your Android device then you should definitely find out what the absolute best IPTV and m3u apps are and start using them right away. Below we have a rundown of the five best Android IPTV apps that will make your online streaming as great as it can be.
The Best IPTV Android Apps
IPTV services are becoming one of the more popular ways in which you can get access to a ton of great content. However, there are so many IPTV apps out there that it can seem nearly impossible to pick one. Check out our top five list below to discover which are the essential apps you should download today.
Warning
Governments and ISPs across the world monitor their users' online activities. If found streaming copyright content, you could get into serious legal trouble. Currently, your IP 64.225.205.56 is visible to everyone. I strongly recommend you to get the best VPN for streaming and hide your identity so that your entertainment doesn't take a bad turn.
Here are the reasons why you must use a VPN all the time.
I use and recommend PureVPN which is the fastest and most secure VPN in the industry. It is very easy to install on any device including Android TV boxes. Also, it comes with a 31-day money-back guarantee. If you don't like their service, you can always ask for a refund.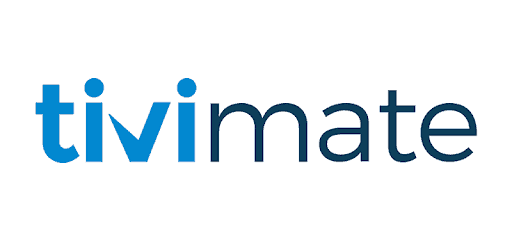 The first entry on our list is the TiviMate player. This is a great app that is a perfect choice for Android set-top boxes. Mobile Android device support is not yet available but is currently in development and should be out soon.
With TiviMate you will have a great user interface that will also allow you to manage your playlists and channels in very intuitive ways. There is an integrated TV guide schedule that is regularly updated so that you can always see what is on now and what will be on soon, regardless of which IPTV or OTT provider you are using.
The UI was specifically designed for large television screens and will look very nice on a variety of TV sets whether they are 20 inches or 60 inches.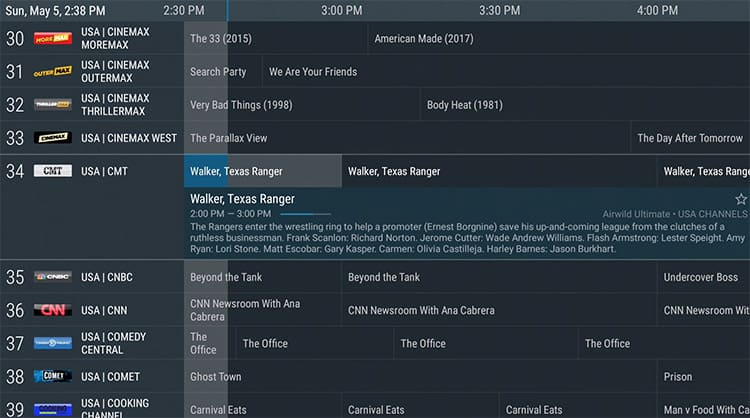 TiviMate IPTV Player is also regularly updated thanks to being designed from the ground up for Android devices. The development team is constantly fixing bugs and making performance improvements so that this IPTV player will always be in top shape for use.
You can even save what your favorite channels are in a personal playlist so that you don't constantly have to scroll through the TV guide to find them.
All in all, this is a great IPTV platform and we highly recommend it to anyone who wants something that is fairly simple but extremely effective. This is undoubtedly one of the best IPTV and m3u Android apps out there. Just test it out if you don't believe us.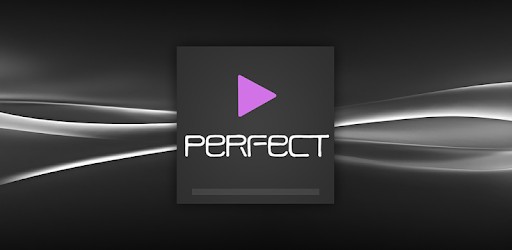 While TiviMate is a great choice, it unfortunately only currently works with . If you want an IPTV app that has more platform compatibility then allow us to recommend the Perfect Player app.
What's so perfect about Perfect Player? This IPTV and m3u playlist player is loaded to the brim with great features. There's so much you can do with Perfect Player that we are confident it can satisfy even the pickiest of users.
Recommended Streaming Services
For one thing, Perfect Player is compatible not only with TV boxes but tablets and smartphones as well. Perfect Player is even available for your computer. You'll be able to use this great IPTV platform in the comfort of your living room, while on the go, or in bed with a tablet.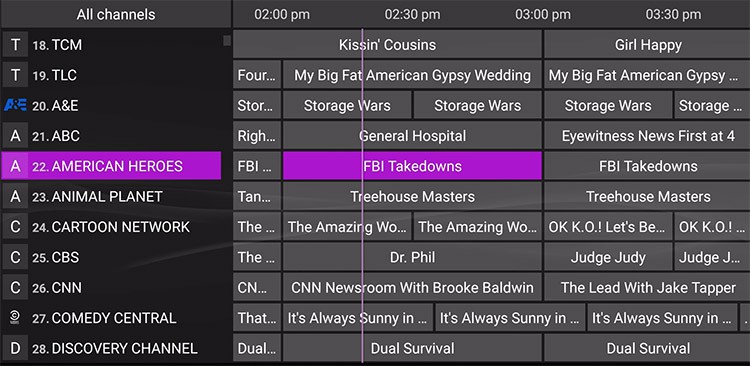 Even more important is the abundance of functionality that this player has. You can watch files on Perfect Player from an external source, such as an SD card or a USB storage device. You can connect to an IPTV data server in order to find playlists, EPGs (Electronic Program guide) and more. You can even control Perfect Player using either a traditional TV remote control or a keyboard and PC mouse.
Perfect Player also has some of the most visually appealing menus we've ever seen on an IPTV platform. The on-screen display is capable of correctly scaling with any resolution so it doesn't matter if you have a 720p monitor or a large 4K TV screen.
It would take far too long to list in detail every single thing that the Perfect Player IPTV is capable of because there are just so many things. It's extremely versatile. If you're curious about what else this fantastic IPTV Android app can do then go on ahead and try it for yourself.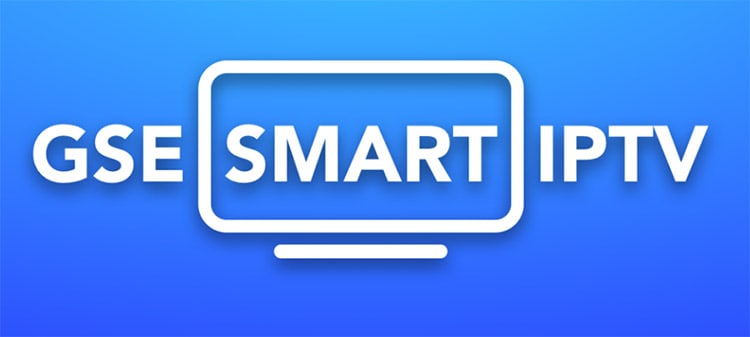 This is one of the most popular IPTV apps on our list that is available for both Android as well as Apple's iOS and Amazon devices.
GSE Smart IPTV features a clean interface that may not look quite as fresh as some of the other IPTV apps on this list. But, this simplistic design means fewer distractions and a user interface that is easy to read and navigate on TVs.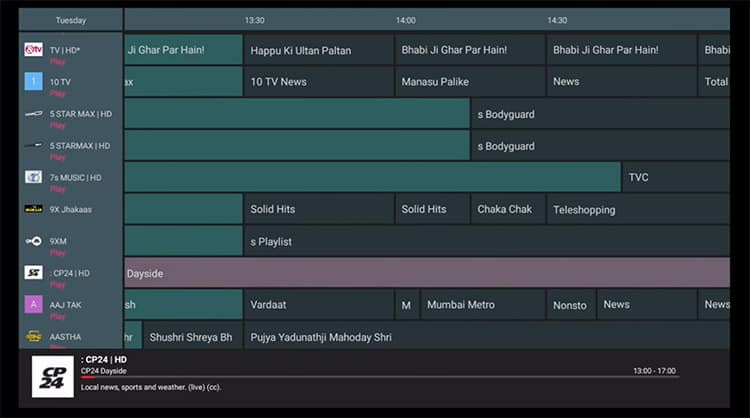 Unlike some other IPTV apps, such as Perfect Player, the EPG is dynamically loaded in real-time. This ensures that you don't have to wait for the full EPG data to first be downloaded before you can start zapping through the channels. On some IPTV services with big channel lists, that wait can be quite long.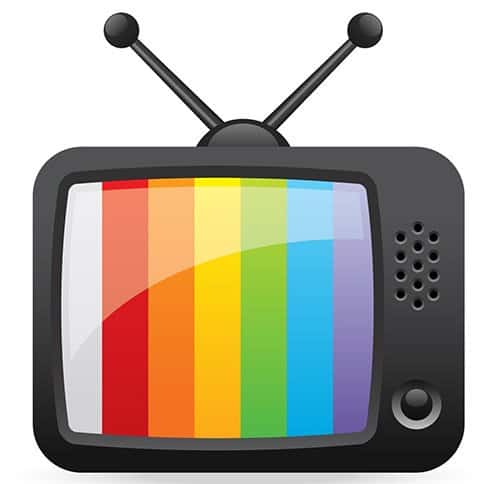 The next thing on our list of the best IPTV Android apps is IPTV Extreme. This is another great IPTV app that has many features for the TV viewer who enjoys a tailored and customized experience. IPTV Extreme is compatible with both Android smartphones and Android Boxes.
IPTV Extreme is free to use but you will receive ads if you use this freemium version. Luckily, there is a Pro version available that is ad-free and it can be acquired for just a one-off payment of $0.99.
The list of features that IPTV Extreme has is certainly impressive. There is Chromecast support so that you can project your smartphone's screen onto your large smart TV. The EPG TV guide is capable of being auto-updated so you'll always have an up to date schedule. IPTV Extreme also has support for parental control functions and remote controller support.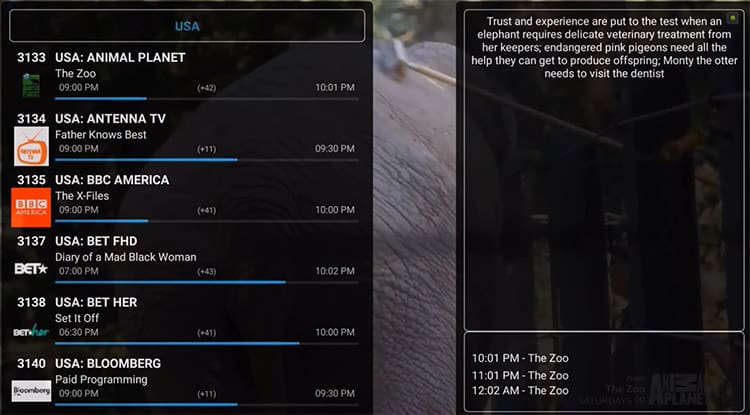 You can even set a little alarm memo that will alert you whenever a program you want to see on the TV guide is about to come on. If you are a fan of specific programs, the TV guide can also search for similar events and then suggest to you any similar programs you may be interested in based on your current likes and preferences.
The user interface is smooth and easy to both read and navigate. It can also be customized with 10 different background themes so you won't have to stare at the same color palette over and over.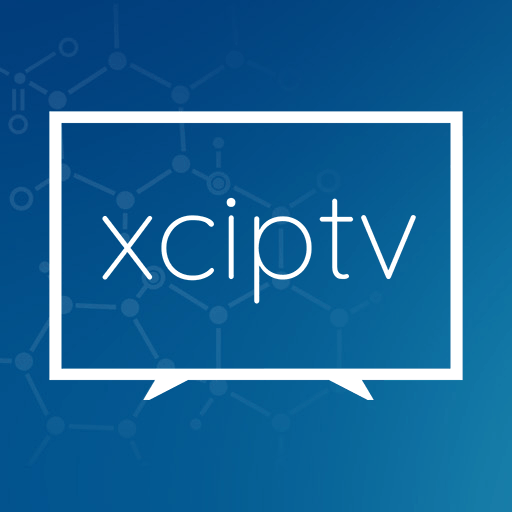 The final app on our list of the best IPTV and m3u Android apps is perhaps the most stylish looking one of them all. The XCIPTV Player, or the Xtream Codes Player, is a fully customizable m3u playlist and media player that is fully compatible with Android smartphones, Android TV, Android Tab and even Fire TV as well.
XCIPTV arguably has the best interface on an IPTV Android app. It looks very professional, the light blue colors are very easy on the eyes and it is extremely easy to navigate through. Using this UI never feels cumbersome.
The same can be said about its EPG. With pictures that display the currently selected channel or program and generous text spacing, you can always get a nice preview of what you're about to click on.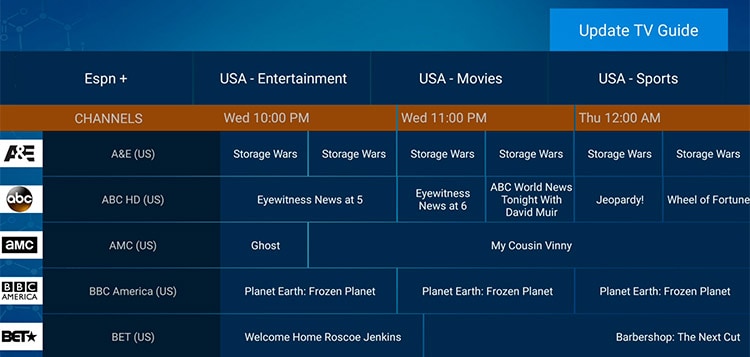 XCIPTV Player comes with its own set of impressive features as well. With a favorites function, notifications for maintenance and updates, adaptive HLS streaming and multi portal support, this is a very advanced IPTV Android app that is surely one of the very best of its kind.
Remember to Stay Safe with a VPN
Virtual Private Networks are quite possibly one of the most important tools anyone can have in the modern digital age. Privacy, anonymity and security matter to everyone on some level. That's why using a VPN is so important, especially when dealing with the world of OTT and IPTV services.
A VPN will keep your identity and your IP address safe and secure when browsing through the online ocean of programs and content. If you want to have nothing less than an ironclad guarantee that you will be safe then a VPN is your best bet, if not your only bet.
What is IPTV?
There has been a lot of buzz on the internet lately about the growing popularity of IPTV. It is starting to reach the point that IPTV services may eventually eclipse normal television viewing. While this certainly seems like an exciting phenomenon, it is important to first learn what IPTV actually is before you consider making this big switch to live TV channels for yourself.
IPTV stands for Internet Protocol Television. IPTV is essentially a way to access live TV channels via a stream so that you can watch content online. IPTV services can be paid for via subscriptions which will then give you access to live channels that will offer you a ton of content.
IPTV services come in many different kinds, not unlike cable and satellite companies or the various streaming platforms that are popular today such as Hulu and Netflix. With a solid internet connection you will greatly increase the number of movies and TV shows you'll be able to watch.
IPTV content was originally used to distribute video content to multiple people in specific circumstances, like all of the patrons inside a hotel. However, with the growing rise of online streaming IPTV content is now more popular than ever even at the individual level. An IPTV service can be loaded up with apps acquired through the Google Play Store via Android TV to really spice up the overall experience. Scroll down a few sections to see what the best apps are for your IPTV usage.
For those who are not yet aware, there are a couple of large benefits that using an IPTV service has over your traditional cable or satellite providers. for one thing, IPTV services can be easy to set up as they can be easily added to your preexisting internet connection setup.
Slow Streams or Buffering?
Are your streams loading too slow? Getting constant buffering? Not able to stream at full resolution? Check out these tips to improve your streaming experience:
Another massive benefit is that IPTV providers often have very affordable prices compared to the monthly fees of cable and satellite subscriptions.
IPTV can also be integrated with a lot of apps as well as giving you access to live TV. IPTV services come in many shapes and sizes with each one offering so many different TV channels. At the end of the day, IPTV is a fantastic way to seriously upgrade the amount of streaming content you can receive.
How To Watch Live IPTV on Android
When you've decided that you want to use an IPTV service on Android, the first thing you need to figure out is if you will be using an Android TV or an Android smartphone. IPTV services and IPTV apps will work on both Android TVs and Android smartphones and as a result, the guide for setting up live IPTV content is exactly the same for both platforms.
The first thing you will need before you even get started on configuring your Android device is to have an IPTV subscription ready from a service provider of your choice. Your IPTV provider will give you the URL and M3U information you need that will be If you need help selecting the best IPTV service then feel free to refer to the following section. Some IPTV providers specialize in live TV channels and others focus on sports. For those who need a guide on setting IPTV up with Android, continue reading here.
If you are planning on using IPTV on an Android TV then you will first have to configure your TV box so that it will run IPTV content. Download a media or IPTV player from the Google Play Store and install it onto your Android TV.
Download it and install it and then open it up. You will need to head into the Playlist options menu. Here you will click on the Add Playlist option which will then bring up a mini menu. It will ask you to either Add URL or Select File. The URL or M3U file that you acquired from your IPTV provider will go in these spots. Once they are loaded you will then get access to the TV channels you signed up for.
That's it! You've finished configuring your Android TV or smartphone to be compatible with IPTV channels and streaming. It only takes a few minutes to accomplish but finishing this guide will give you incredible streaming abilities that will be one of the biggest upgrades to your movies and TV viewing experience out there.